Azure AD Backup
The need for a reliable Azure AD Backup Solution
It is clear that whilst Microsoft provides tools to assist in the recovery process it falls short in offering a completely robust solution and the requirement to perform a complete Azure AD backup is urgently needed.
Today's IT leaders, including CIOs and CISOs, juggle multiple responsibilities. Amid the rising global tide of cybercrime, notably ransomware attacks, and occasional cloud service downtimes, enterprise risk management has become another important aspect of their roles.
More and more, IT experts understand that in a shared responsibility framework, safeguarding SaaS data in cloud environments falls on the customer, not the cloud service provider. Yet, a surprisingly small number are aware that neglecting to backup data related to active directory services exposes their businesses to risk.
It is clear that 100% recovery of Active Directory for many organisations is currently a major issue. Relying on a set of tools isn't an ideal solution in the event of a disaster.
A lack of Azure AD backup can lead to costly repercussions for many organisations, and we strongly advise against being one of those caught unprepared.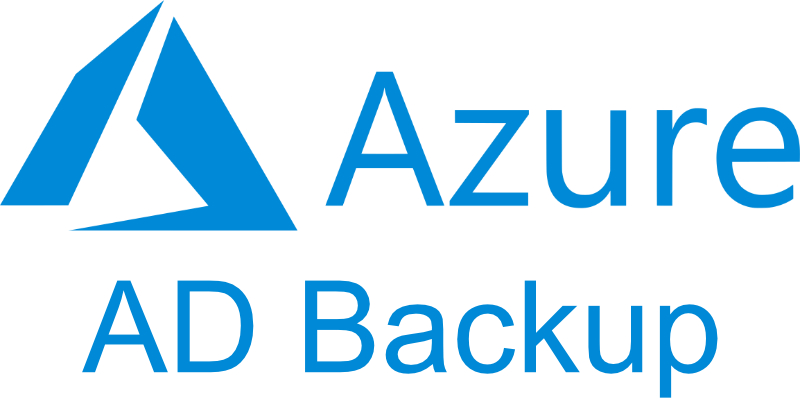 Native Backup for Microsoft Azure
Azure Active Directory (Azure AD) serves as a cloud-powered identity and access management solution. It allows your staff to connect with external platforms like Microsoft 365, SharePoint, Teams, OneDrive the Azure portal, and numerous other Software-as-a-Service (SaaS) applications. Additionally, Azure AD facilitates access to internal assets, including intranet applications and any cloud-based tools specifically developed for your organisation.
Why Built-in Azure AD Backup Features Fall Short for Businesses
Microsoft does offer some native backup and retention capabilities for Azure AD, but these options often don't meet the comprehensive needs of businesses due to various constraints. Below is an overview of these features and their limitations:
Recycle Bin and Soft-Delete Functionality Azure AD comes with a Recycle Bin that stores deleted items like users and groups for a 30-day period, commonly referred to as soft-deletion. You have the option to restore these items within that window. However, there are shortcomings:
Not all object types are supported, such as application registrations or conditional access policies.
The feature doesn't offer version history or backup configurations prior to alterations.
After the 30-day window, the deleted items are irretrievably lost.
Azure AD Connect While Azure AD Connect is designed to synchronise your local Active Directory database with Azure AD, it's not intended as a backup solution. Nevertheless, it allows you to restore Azure AD by re-syncing it with your on-premises AD. This method has its own set of drawbacks:
It presupposes the existence of an on-premises Active Directory setup.
It doesn't extend to cloud-only objects like guest accounts or cloud-native apps.
Its primary focus is identity data, and it doesn't support backup of other Azure AD configurations such as conditional access policies.
Activity Logs and Audit Trails Azure AD does maintain activity and audit logs that document changes to different objects and settings. Although useful for investigative purposes, these logs don't serve as a backup solution and can't revert your tenant to a previous state.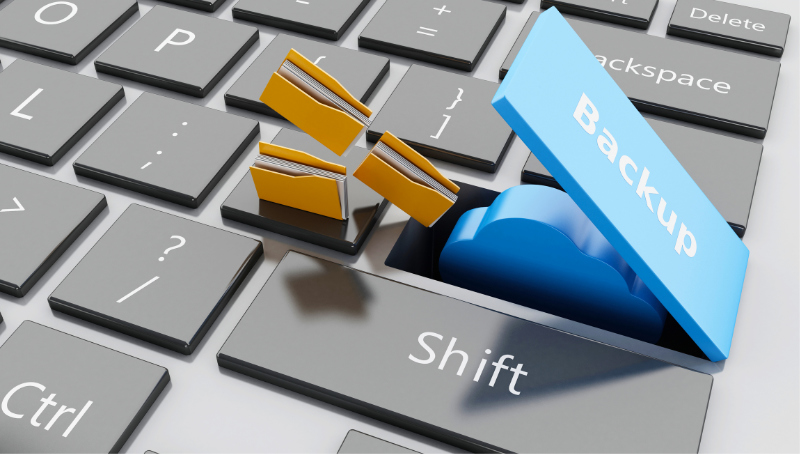 Why Azure AD Backup is Crucial
Firstly, it's vital for IT decision-makers to understand that Microsoft 365's Recycle Bin was never designed to serve as a comprehensive enterprise recovery solution. Furthermore, your organisation's interpretation of disaster "recovery" may differ significantly from that of Microsoft.
For your organisation to effectively manage risks during Azure AD interruptions, security breaches, or misconfigurations, quick and easy access to Active Directory data is essential. This not only aids ongoing recovery processes but also expedites the overall recovery timeline.
This is why a comprehensive risk management strategy demands a third-party backup solution capable of:
Safeguarding users and groups through features like snapshot-based restorations and timeline-centric comparative analysis.
Retaining roles and permissions, supported by change monitoring and straightforward comparative assessments.
Facilitating compliance and eDiscovery by capturing audit and sign-in logs, offering log analysis tools, ensuring long-term data retention, and providing the option for restoration to alternate sites.
Adapting to organisational growth by preserving device data and conditional access policies.
In summary, these requirements go far beyond what Microsoft's built-in backup features can offer, as they aim for a more expansive and in-depth scope of protection.
Who uses Azure Active Directory?
Azure AD offers role-specific advantages within your organisation:
For IT Administrators: Azure AD serves as a powerful platform for managing app and resource access in line with organisational needs. As an IT admin, you can leverage Azure AD to enforce multi-factor authentication for critical organisational resources. The service also allows you to automate user onboarding processes between your existing Windows Server AD and cloud applications, such as Microsoft 365. Moreover, Azure AD provides robust tools to bolster identity and credential security, while helping you comply with access governance policies.
For Application Developers: Azure AD acts as a standardised authentication provider, enabling you to implement single sign-on (SSO) functionalities that are compatible with pre-existing user credentials. Developers can also harness Azure AD's APIs to create personalised user experiences using organisational data.
For Microsoft 365, Office 365, Azure, or Dynamics CRM Online Subscribers: If you are a subscriber to any of these services, you are already benefiting from Azure AD, as each subscription automatically includes an Azure AD tenant. This allows you to immediately manage access across your integrated cloud applications.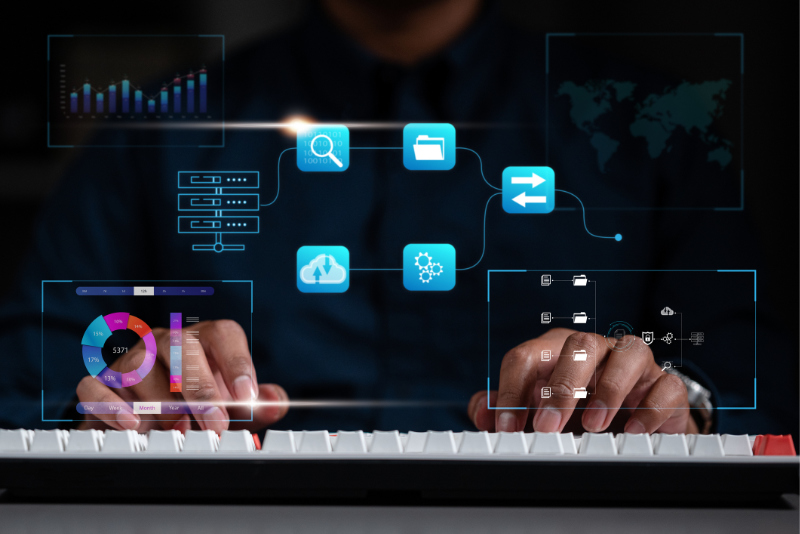 What would happen if Azure Active Directory was compromised?
Every employee within the organisation would be unable to work being denied access to email, applications, files etc. This isn't fiction as it really did happen to an organisation and the article can be found here. It cost the company over £400k ($550k) to finally resolve and fix the issue due to the disgruntled employee deleting 1,200 Office 365 accounts it was offline completely for 2 days although the effects lasted for many more weeks.
First – Azure AD Contains More Than Basic Data: While it's true that an on-premises backup may capture your local data, it won't account for the cloud-specific elements in Azure AD. Beyond just groups, roles, or user accounts, Azure AD encompasses various other important entities such as enterprise app registrations, conditional access policies, X.509 certificate assignments, and security principals. Additionally, key attributes of users and groups that reside in the cloud and link to on-premises objects are also crucial.
Second – Microsoft's Recovery Features Are Time-Limited: When an Azure AD account is deleted, either accidentally or intentionally, Microsoft allows for a 30-day recovery window. After this period, the data is permanently lost. Having your own backup provides a much longer safety net, ensuring you can recover data as long as your backup is maintained.
Third – Selective Rollback Capability: Mistakes happen, and when they do, the ability to selectively revert changes is invaluable. If, for instance, you modify a conditional access policy and later realize the error, having an audit trail and the option to restore the object to its prior state can be a lifesaver when something critical goes awry.
Fourth – Preservation for Compliance and Records: The ability to look back at specific points in time to analyse permissions, users, groups, and role assignments is not only valuable for forensic investigations but also for governance and compliance. Regulatory and legal demands often come unexpectedly, requiring historical data. Having the foresight to back up and store this directory data can offer a layer of reassurance, especially for organizations operating within stringent regulatory frameworks.
How can we help?
We provide a SaaS Azure AD backup solution either as a managed service or for any organisation to manage their backups. The solution backups up all critical Azure AD data twice a day to two separate geographic data centres and is stored on immutable storage.
Provides Full Azure AD Backup – Users, Groups, Admin Units, Roles, Audit/Sign-in logs
If you want to know about our Office 365 backup click here.
If you would like a full demo or more information please complete the form below.