Cloud NAS Storage
Cloud File Sharing
Cloud NAS Storage (Network Attached Storage) is a type of service that uses cloud computing technology to provide users with storage over the internet. It can store and share data across multiple locations and devices, allowing businesses to access their files instantly in an efficient way.
Cloud NAS Storage can be a VM, software loaded on a server or local appliance connected to the Cloud. It provides users with easy access to their data, both online and locally.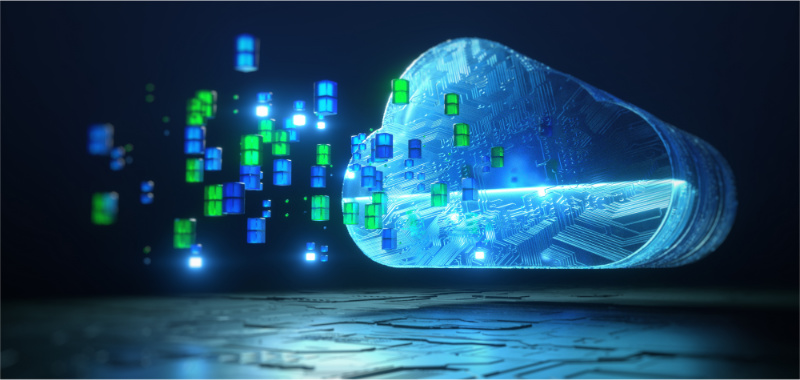 Cloud NAS Storage Performance
The Cloud NAS being on-site enables data transfer to be quicker than if using the Cloud, as it stores local copies. When a user in New York adds a file to their F: drive, it is immediately synced to the cloud storage, making it accessible for London-based colleagues. In this way, users can access their documents from any place with an internet connection.
Cloud NAS is an excellent choice for businesses needing to store a lot of data, or individuals who require remote access. In addition, it's ideal for those wishing to secure their data against potential disasters.
Cloud NAS Storage use cases
Cloud NAS replaces traditional servers with the Cloud. It is often more economical compared to other storage options. This type of system can be employed for file sharing, data backup and archiving media files. Depending on the needs at hand, users may choose a public or private setup – making it open to everyone through an internet connection or restricting access to certain groups.
This makes it an ideal option for businesses that edit, create and work with video, audio and office documents across multiple locations.
Cloud NAS is the perfect choice for certain applications, especially those involving computer-intensive systems that require a lot of storage. This can be seen in machine learning and artificial intelligence.
The cloud could be the perfect solution for applications that necessitate long-term data storage, like legal or compliance mandates. Cloud NAS Storage is also helpful for everyday storage requirements, allowing users to gain access to documents and databases whilst providing a storage capacity which grows with need.
Which Cloud NAS protocols are available?
Using Cloud NAS requires selecting from several protocols, such as NFS, SMB/CIFS, or iSCSI. Each presents advantages and disadvantages, so it's essential to make the best choice for your situation.
NFS is a favoured option among many due to its easy set up and utilisation. Nevertheless, it could be less dependable than other protocols, and certain apps may not work optimally with it.
SMB/CIFS is a widespread protocol, typically deployed with Windows systems. It is generally more dependable than NFS but can be more challenging to configure.
iSCSI isn't nearly as common as NFS or SMB/CIFS, but it can have some benefits over both of them. It is usually more dependable than these protocols, and setting it up can be simpler in certain scenarios.
When selecting a Cloud NAS protocol, it's essential to consider your requisites and which one will fulfil them. If you're uncertain of the best choice, our team would be glad to assist in making the appropriate option for your setup.
Cloud NAS is a great way to store and share files, but it's important to carefully select the most suitable protocol for your needs. Consider the advantages and disadvantages of each potential solution so that you can make an informed decision on the one that best fits you.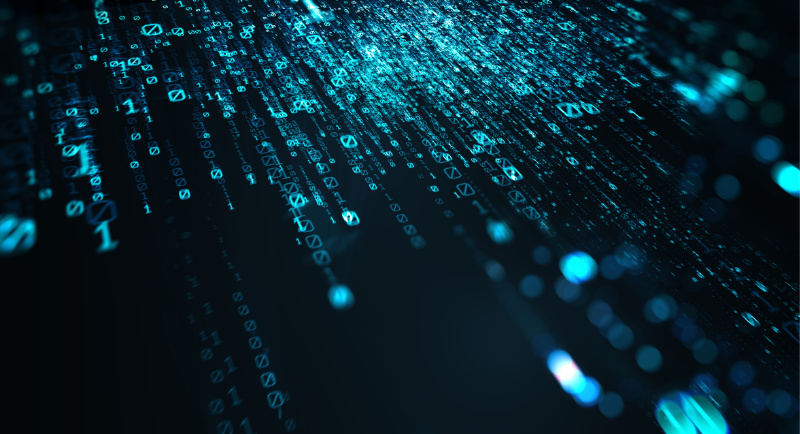 What is the capacity of users that can access the Cloud NAS Storage?
Cloud NAS offers unlimited users without restrictions on user limits. Whether you're looking to store a personal collection or expand storage for a business, you can easily boost size and power simply by adding more local storage, memory and compute. It's also an ideal solution for virtual private server (VPS) or cloud server environments providing flexibility and scalability when it comes to storage options. For an affordable and easy-to-use Cloud NAS solution, look no further. Cloud NAS has the capacity and features for whatever your needs may be.
What can Cloud NAS be utilised for? There are numerous applications for this technology, from providing control over storage capacity to backing up vital data. Cloud NAS offers reliable storage and access, as well as being able to provide users with the ability to manage their data in more efficient ways.
These are some of the ways Cloud NAS can be employed:
Optimise your file storage with Cloud NAS, allowing for limitless storage, edge storage reduction, maximum speed of access and data management across multiple clouds. Enjoy world-wide namespace coverage, continuous migration of data and secure file sharing from any device, anytime and anywhere. Always get the latest version of files – meaning increased productivity & lowered costs. IT file sharing burden is removed, and you save money on storage as well as understanding where your data is located. Quickly recover files with built-in backup, disaster recovery and ransomware protection; immutability & infinite snapshots. File recovery is lightning fast, secure access to a remote file share as well as VDI integrations & certifications. Relationships with cloud leaders such MS Azure, AWS & Google Cloud help ensure a successful transition from legacy data storage to fast migration to the cloud – making sure you take advantage of the lightning-fast file-storage capabilities that Cloud NAS offers.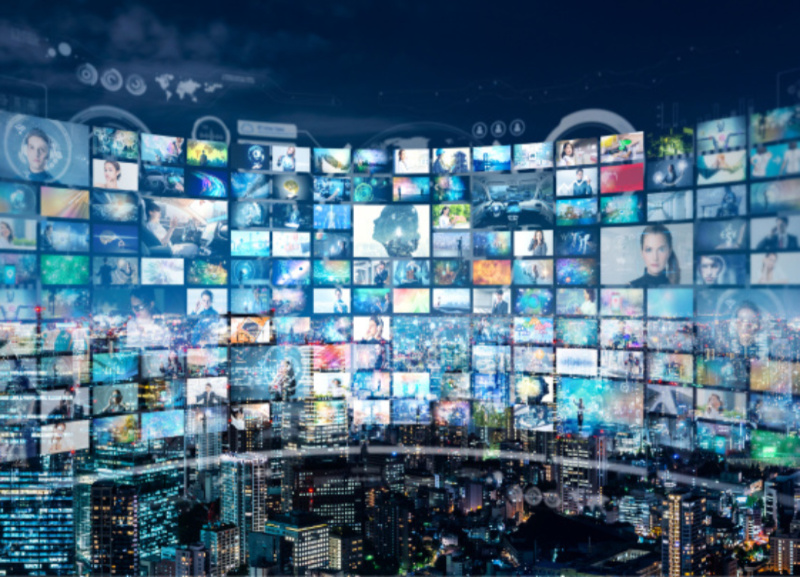 Cloud NAS Storage Benefits
Cloud NAS is an ideal solution for businesses that need to store large amounts of data securely, quickly access it from any location, and benefit from the advantages of cloud computing like scalability, elasticity, and performance. It works by providing a single global namespace and file system across its cluster nodes. This offers quick and efficient access to data from anywhere in the world. Furthermore, its local caching capability stores frequently accessed info locally on each node to enhance performance. Lastly, Cloud NAS has the capacity to be highly scalable, able to accommodate increasing demands with ease.
Cloud NAS (Network Attached Storage) is a file storage system that utilises cloud-based architecture. It utilises a clustered file system to enable scalability and ensure high availability. Businesses typically utilise Cloud NAS when they need to retain large data sets, require increased availability and scalability. The system can also be integrated with other cloud-based services like backup and disaster recovery, operating as public, private or hybrid clouds.
Cloud NAS Storage Advantages
Cloud NAS offers many advantages. It allows you to store and access large amounts of data, provides more efficiency, and is highly secure.
Cloud Network Attached Storage (NAS) offers many advantages. It helps businesses to save time, money, and space. In addition, it provides increased accessibility and heightened security. Cloud NAS also reduces the cost of data storage and facilitates a more effective workflow process.
The need for cloud NAS technologies is growing, as they offer an easy way to store and share files. With cloud storage, businesses can benefit from increased security and reliability compared to on-premises storage, as it is not subject to physical theft or damage. Furthermore, it reduces the costs associated with storage, as cloud storage is typically less expensive than a traditional setup. Cloud NAS Storage systems are highly scalable and provide many users with comprehensive activity logging. This makes them easier to manage and troubleshoot without the need for expensive hardware or maintenance. Overall, cloud NAS systems can help businesses realise cost savings while providing secure access to shared data.
Cloud NAS Summary
Cloud NAS Storage solutions are becoming increasingly popular for businesses of all sizes. Their virtualisation in the cloud simplifies setting up and allows for a variety of deployment methods. Businesses today need a reliable, cloud-based NAS that can manage limitless information systems, back-up, and storage as work formats evolve and data production rapidly increases.
Individuals and businesses alike can benefit from Cloud NAS for effortless storage, retrieval, and sharing of large amounts of data from any geographic location. Don't hesitate; start taking advantage of Cloud NAS now!
Please contact us using the details below for a solution that works for you.