Managed SOC
We offer a Managed SOC service to help organisations stay one step ahead of ever changing cyberthreat landscape. We help properly detect, prevent, and respond to threats, provide consistent monitoring and analysing the security infrastructure. This is where a Security Operations Centre (SOC) comes into play to ensure the safety of these organisations.
We employ a variety of procedures and applications to identify, inspect, manage and research out-of-the-ordinary activity and cyber protection problems. Nonetheless, even recognising the worth of having a SOC, not all businesses can put in place an internal one due to lack of resources, expertise, or budget limitations – or any other cause. Thankfully they can still benefit from its advantages through a managed SOC (or SOC as a Service).
What is a Managed SOC?
A Managed SOC is a Security Operations Center. It is a physical or virtual space that houses personnel and various resources dedicated to safety and security. SOCs are responsible for monitoring, analysing, and responding to threats, suspicious activities, and other security-related incidents.
Let's cover the fundamentals before discussing what a managed SOC does. What exactly is a SOC and what duties does it carry out?
A Security Operations Centre (SOC), also referred to as an Information Security Operations Centre (ISOC), is a squad of IT security analysts that work together to protect businesses from cyberattacks. This team, regardless of its internal or outsourced status, keeps surveillance over the entire organisation's IT infrastructure on a nonstop basis to detect signs of malicious activity and address them in time. Thus, by collecting data and event logs from all IT components–network devices, information systems–the SOC acts as a focal point for the company's security. Plus, with cloud-security and remote work environments becoming more commonplace, SOCs are no longer characterised by a physical structure but rather they have become an essential security feature for organisations.
Security operations centres are essential for bolstering the monitoring, detection, and response abilities of a company. These centres prove invaluable in recognising, counteracting, and managing issues such as phishing campaigns, malware infiltration, data losses, malicious insiders, supply chain sabotage, DoS/DDoS assaults and cyber-espionage.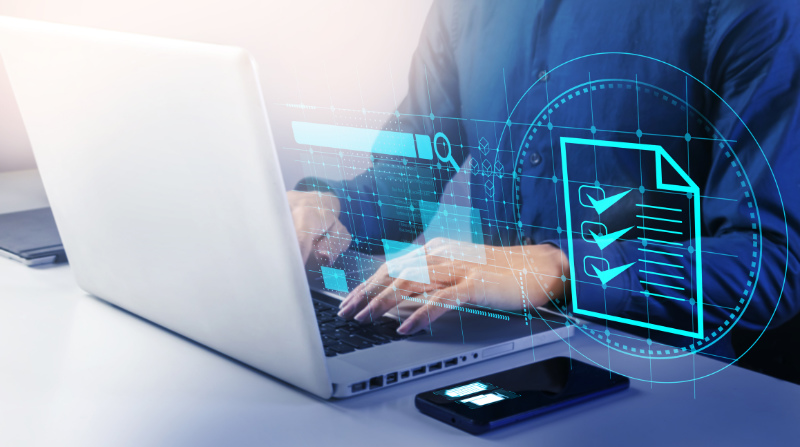 What does a Managed SOC do?
A Security Operations Center (SOC) is responsible for various tasks related to risk management. Its main job is to identify, investigate, and resolve any cyber threats or potential security incidents. Additionally, they provide real-time monitoring of the organisation's network and infrastructure to ensure the safety and security of its data. They also perform regular vulnerability assessments and patch management processes. In short, the SOC plays a vital role in keeping an organisation protected from digital threats.
The SOC's main aim is to safeguard a company's cyber security technologies while also endeavouring to upgrade their total security posture. The SOC team supervises the everyday operational activities regarding an organisation's network and infrastructure security. Aside from their primary tasks of detecting, examining, and replying to threats, SOC members can supply input into constructing the security strategy or shaping the security architecture due to their experience and know-how. The cardinal responsibilities of a SOC include:
Manage and monitor security tools, patches, and updates, this is important for keeping systems safe and secure.
Monitor logs and check for suspicious activity across the whole IT infrastructure and is essential to guard against potential security intrusions. Keeping track of these logs can help uncover malicious behaviour and ensure the protection of vital information.
Spotting potential dangers and acquiring cyber threat intelligence are key to keeping networks secure. It is essential to put protective measures in place and gather information on existing and emerging threats.
This involves looking into, examining, and controlling cyber episodes.
Recovery lost or stolen data can be a daunting and complicated task. It requires an adept knowledge of the company's security protocols, attention to detail, and adeptness in data recovery processes.
Attending to potential weaknesses and refining security monitoring and notification tools and methods is necessary.
Handling risk and fulfilling compliance requirements are important responsibilities for any company. It is essential to establish procedures that will ensure these needs are met and stay up to date with the latest regulations.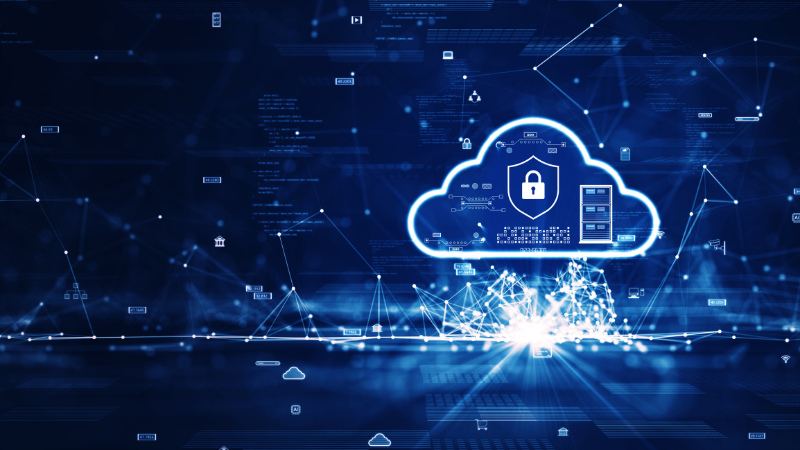 Different types of Managed SOC Services
An Internal or In-house SOC – is an internal security operations centre that is typically part of a larger organisation. It is staffed by members of the same organisation who are dedicated to monitoring and responding to security risks and threats. The aim of an Internal or In-house SOC is to provide organisations with the capability to detect and respond quickly to potential cyber threats.
Outsourced SOC – This model requires the organisation to keep full operational responsibility and authority, but this comes with a high cost of employing knowledgeable security experts and procuring the necessary software and hardware to run the SOC.
Hybrid SOC – Hybrid SOC is a security service which combines the best of both worlds – outsourced and in-house. This type of security service consists of both outsourced elements, such as managed security services, and internal teams working side-by-side to effectively manage an organisation's security posture. Hybrid SOC is beneficial for organisations that want both flexibility and control when it comes to their cybersecurity program. It offers a mix of in-house resources and external expertise, providing the perfect blend of cost efficiency, scalability, and visibility into the overall security posture.
Many organisations are using an outsourced security operations centre (SOC) to detect, investigate, and respond to cybersecurity threats. An outsourced SOC can provide a comprehensive solution for an organisation's cyber security needs. It can monitor networks, systems, and applications for suspicious activity so that potential incidents can be identified quickly, and appropriate remediation steps can be taken. Furthermore, outsourced SOC services can also help with incident response planning and forensics analysis.
The Drawbacks
A fully outsourced SOC is often seen as a quick and cost-effective solution for security monitoring. However, the drawbacks of this model include lack of visibility, diminished control over business data, and potential gaps in expertise related to domain-specific threats. The organisation must ensure that the service provider's monitoring packages meet their exact security and budgetary needs.
A hybrid SOC offers a secure approach since it allows for collaboration between an in-house security team and third-party security experts. This solution merges the advantages of both the in-house and outsourced models, as it lets the company control the core monitoring function without having to allocate funds for full hours of coverage. However, other factors like extra hardware requirements, data handled by a third party and long-term maintenance cost must be taken into consideration.
Running a Security Operations Centre is no simple feat, and there isn't one particular model that works for all scenarios. Depending on the budget and security needs of the business, choosing to insource, outsource or have a hybrid approach may be the best option.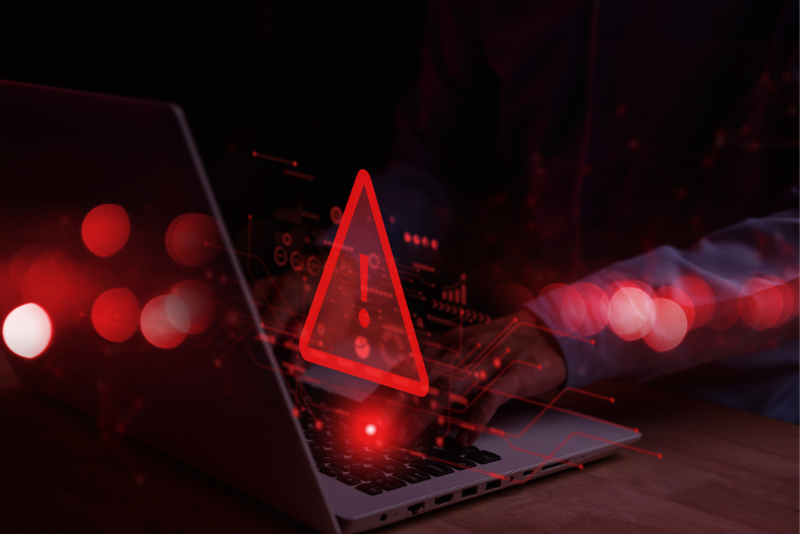 Constant Monitoring
A Managed SOC is like having the ultimate security team that monitors your systems, networks, and data to identify and address any threats efficiently. It looks out for your security setup, analyses any alerts, and provides immediate action and remediation to help eliminate security risks.
Organisations can benefit from outsourcing their security tasks with a Managed SOC provider, such as threat intelligence, vulnerability scanning, intrusion detection and prevention, security information and event management (SIEM), as well as security analytics. This is a great way to save time and resources, while also having the confidence that their digital assets are in safe hands.
A Managed Security Operations Center (SOC) provides a comprehensive suite of services, such as threat detection and management, incident response and investigation, policy enforcement, and reporting. In addition, the Managed SOC provides 24/7 active monitoring of an organisation's IT infrastructure and systems to help identify security concerns. It also offers visibility into potential threats and malicious activities.
Managed Security Operations Centres (SOCs) offer around-the-clock surveillance of an organisation's network, applications, and systems to detect any security hazards. This helps secure that any security breaches are caught and handled quickly.
SOC Managed Service
A managed Security Operations Centre (SOC) is a service designed to ensure the protection and monitoring of an organisation's data and information systems around the clock. The provider begins by examining any existing security infrastructure, deducing any weak points and dangers. They then install tools specifically tailored to the customer's requirements and operations. To detect possible hazards, the SOC team combines automated tools with human analysis 24/7. When a potential problem is pinpointed, they investigate it to decide if it is authentic or a false alarm. If legitimate, they work to limit the harm of an attack or breach and put a stop to it from occurring in the first place. Lastly, the managed SOC supplier produces detailed reports for their client including information on threats identified, how long response was, and overall security posture. A managed SOC provides companies lacking resources or know-how with a comprehensive solution for smooth security operations centre management, enabling them to focus on their core business instead of devoting time to surveillance and resolution activities.
There are many benefits of utilising a managed Security Operations Center (SOC). A managed SOC provides access to the most current cyber security tools and expertise to prevent breaches, protect data, and mitigate threats. Not only does it help protect businesses from digital attacks, but also offers insights into potential vulnerabilities that can lead to improved overall security.
By managing multiple clients, the most successful SOC providers benefit from the cost savings associated with economies of scale. Also, if a potential danger is identified in one network, their analysts will be able to quickly apply the required safeguards across all clients.
We manage security in-house
Setting up an in-house Security Operations Centre (SOC) can require a hefty investment in software, hardware and other facilities. It is possible to encounter difficulties when it comes to building a team, acquiring the essential tools and licenses, and setting up the SOC – all of which may become significant obstacles on the road to improving security.
A Security Operations Centre (SOC) is a centralised entity within an organisation responsible for recognising, investigating, and reacting to cyber security risks. A team of security experts and engineers usually staff SOCs. With the help of various tools and technologies, they keep an eye on an organisation's network and systems for possible security breaches. The objective of a SOC is to offer real-time threat detection as well as response to reduce the effect of any incidents or intrusions.
SOCs can be either internally managed or external, where they are called Managed SOCs or SOC-as-a-Service. A managed SOC is usually staffed with experienced security analysts who have access to state-of-the-art security technologies and tools. The supplier is liable for supervising the SOC personnel, giving ongoing tuition and support, and guaranteeing that the SOC meets the patron's security goals. Additionally, they could be required to deal with external protection providers such as threat intelligence vendors.
SOC as a Service has many benefits. It offers a comprehensive cyber security solution that can help protect your organisation from threats and reduce the risk of data loss. SOC aaS also eliminates the cost and complexity associated with building, staffing, and maintaining an in-house security operations centre. This type of service provides you with monitoring and management options to ensure that your company's systems remain secure and comply with current regulations.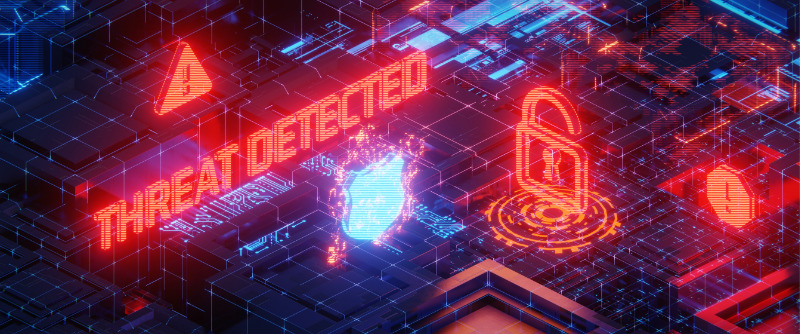 Security Threat Prevention
Security event prevention is essential to ensure that potential security events are avoided. Security event management consists of the identification, investigation, and resolution of security events.
Security events can lead to serious information security issues; thus, it is essential to keep track of them regularly and assess their possible impacts. This can be easier to achieve with a managed Security Operations Center (SOC).
The best way to avoid security incidents is through prevention. To prevent malicious attacks, organisations must be proactive in keeping their systems current and secure. Remediation takes place after an incident has occurred, where the organisation determines the scope of the attack, works to contain it, and takes steps to eradicate any vulnerabilities that may have allowed it to happen.
The potential for security incidents is real and the damage they can cause is significant, such as operational disruptions or data loss. To help prevent any such occurrences, SOC as a Service providers monitor suspicious behaviours and alerts. Moreover, they can take corrective measures on their own or in collaboration with a client's internal IT team to successfully remediate identified threats.
Proactive Threat Protection (PTP) helps protect businesses from malicious attacks and exploits that can compromise their networks. This security solution provides an added layer of defence that reduces the chances of a successful attack occurring. With PTP, businesses can enjoy a greater sense of security knowing they are better protected against potential threats.
Managed SOC Pricing
Managed SOC pricing is essential for businesses who need to keep their security costs in check. It's important to ensure that any security protocols they have in place are properly managed and funded. Managing SOC rates can help businesses stay on top of their security budgets and free up resources for other investments which can benefit the business.
The scope of a SOC can have a major effect on the cost of managed security services. A SOC with more complexity and extensive foundations typically requires a bigger investment and consequently carries more expensive management rates.
Customisation and integration of a managed SOC to work with the pre-existing security framework of the organisation can change the pricing. It's usually more expensive if greater levels of customisation and coordination are required.
With per-device pricing, organisations that need to monitor a limited number of devices are charged a fixed fee for each. This includes servers, endpoints, firewalls, and other types of equipment.
Pricing models
In this model, a fixed fee is charged for every user account that is supervised. This plan is usually employed for cloud-based services such as SaaS applications, where monitoring user accounts plays an important role in the billing system.
Tiered pricing meets the varying security needs of organisations by offering different levels of service at distinct price points. This model considers the number of devices, the monitoring level, and response time when determining the right plan for each organisation.
Event-based pricing is an ideal model for businesses that wish to pay for the security incidents that occur. This system charges costs corresponding to the quantity of events identified by the Security Operations Center (SOC). The more security issues detected, the more costly it will be.
Subscription-based pricing offers organisations with a fixed budget for cybersecurity services the opportunity to pay a fixed fee regardless of the number and frequency of devices or incidents. This model is well suited for those looking to provide a consistent level of coverage.
The managed SOC model generally proves to be quite budget-friendly when compared with traditional SOC. Many providers have multiple packages that can be tailored to meet customer needs, such as an introductory package which could include solutions like 8×5 managed SOC, security processes and procedures, identity and security consultancy, and research and development. For 24/7 emergency assistance, a more advanced package might be ideal. For the ultimate service levels of 24×7 coverage along with all the services found in the other two packages, a more comprehensive one may be available. Prices for these offerings range from £750/month up to as much as £50,000/month.
For businesses needing to adhere to protocols like HIPAA or PCI-DSS, a managed security operations centre (SOC) that can satisfy such guidelines may come at a greater cost.
Managed SOC Summary
The cyberthreat landscape is ever-changing, and companies must remain vigilant in the face of these threats. An in-house Security Operations Centre can help to keep attackers at bay but it's not always viable for organisations to use one. That's why Managed SOC solutions are so useful – providing cost-efficient, low-entry security with ongoing monitoring from experts, and proactive protection. Security as a Service allows businesses of all types to gain the confidence of being able to identify, defend against, and respond to malicious attacks.
Talk to us today using the contact details below about how we can help with your cybersecurity requirements.