How Much Are You Paying for Data Backup?
The recent Ransomware attack on MGM 5 Key Data backup Solution Features To Protect Against And Recover From Ransomware Attacks - DCIG highlights the critical importance of data backup.
Why Backup Data?
Having a reliable and trusted data backup solution can save a business thousand in lost productivity, downtime, and revenue. For those that know me I have been involved in data storage for over 40 years and during this time you gain a lot of knowledge.
Backing up data used to be easy, you controlled the whole environment and backed up to tape or disk and you ran regular DR tests to recover lost files, servers etc. However, with the advent of the cloud this isn't so easy and is far more complex as you no longer have control of the infrastructure, and the WAN isn't great for moving terabytes of data around.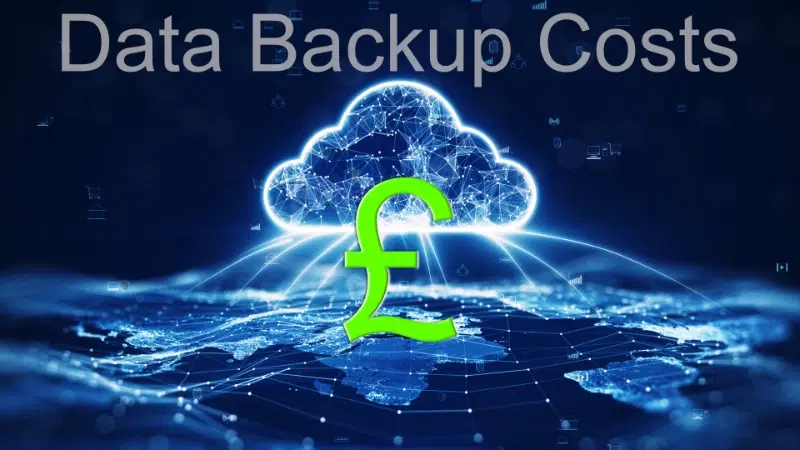 Types of Backup Software
There are probably more data backup software companies around than ever, they all claim that they can data backup "XYZ", and you will be safe from the kind of attacks that crippled MGM. Some provided data backup to local devices, remote clouds, or your cloud service and a few can even make your data backups immutable.
100% Data Protection
There are companies that claim they can protect your entire infrastructure using a single software product. Data backup is a minefield, and it consumes a large proportion of an IT budget, and it doesn't shrink as the more you back up the more you pay.
The cost of backup licensing is complex and below are some examples of what businesses need to backup.
Add a tape library
Capacity based
Number of CPU cores
Agent based
Some backup applications might not be able to backup a key service or application. Most businesses tend to use Microsoft 365 or Google Workspace and there are more than 20 companies offering to do this for you. But not all data backup software is equal, and the features and price varies widely. In an ideal world we would like to backup some or all of those listed above, plus SharePoint, Exchange Online, Sheets, Teams, Team Drives, Calendars, Forms, OneDrive etc….
Microsoft Shared Responsibility
Here is a link to the Microsoft Shared Responsibility https://learn.microsoft.com/en-us/azure/security/fundamentals/shared-responsibility in essence Microsoft will protect the back-end infrastructure, the rest is up to you.
On-going Data Restoration Issues
Going back to the MGM attack they had spent millions on infrastructure, staff and software and they still got attacked. A week later they are still suffering from the problems.
As a business Owner, IT director or CTO ask yourself these questions and make sure the answers you get are 100% correct.
How quickly can I recover in the event of a ransomware attack?
What and where is our DR plan kept and stored?
Can we recover if our Azure AD is corrupted?
If someone infects or deletes our SharePoint folders, can we recover?
We lose access to our mail server, what can we do?
Summary
On a final note, some will say "we've got that covered" and yes you might be right but how long will it take for everything to become operational again and at what cost?
At Fortuna Data we understand data better than most and how to protect and secure it against these sorts of attacks.