Cloud Migration
Moving Data to the Cloud
A good Cloud Migration Strategy is firstly to identify what types of data a business wants to upload into the cloud and the type for example legacy data that could be archived and stored on more affordable cloud storage i.e., AWS Glacier or Azure Blob. The cloud is a great solution for sharing collaborative information with many users within an organisation and it is vital a cloud strategy can handle multiple data types and formats. Typically when a business starts a cloud migration they will upload everything to a cloud bucket and then the cloud storage costs start to add up.
Why planning should be part of a cloud migration strategy
We provide clever software tools to identify the types of data and information that will be migrated to the cloud. This type of information provides a business with extensive data insights across multiple storage pools and geographic locations. From these findings a business can start to understand more easily what types of data need to reside on fast cloud storage as it changes often and slower more cost effective data that is accessed twice a year. It will also identify which users are creating the most files/data and again this can help with the planning process. Another point is the software tools can identify information that might not necessarily need to go in the cloud i.e. personal photos, videos etc.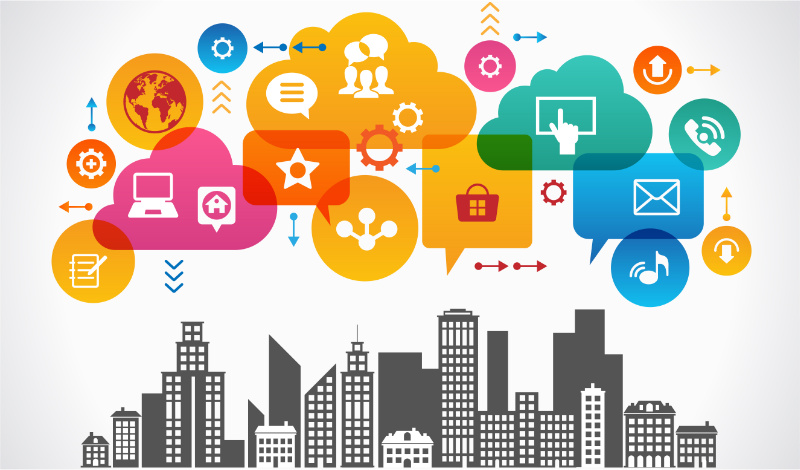 How easy are the cloud migration tools to use?
Basically the cloud migration tools are installed on a host machine or VM and this then connects to all of your storage pools to analyse the data site wide. You get a nice coloured GUI showing all the different types and this can be used as part of your compliance or data governance to determine where it goes. Sometimes data must remain on-site or within geographic locations and this in-depth planning helps with the ultimate location of the data.
Phased Cloud Migration Strategy
Part of the cloud strategy is a phased approach to moving data. The software tools mentioned above can show all of the latest created information and it could be that this information be moved first onto the right cloud storage and then at a later stage legacy data is uploaded.
WAN Speeds
Depending on the speed of your WAN link, you might want to consider uploading PB's of data using the cloud providers portable storage systems, alternatively you might consider uploading data during the night as this will not upset users as much as during busy work periods.
Below is a simple table showing WAN Mbit speeds and how much data can be uploaded in an hour given perfect WAN performance. Just remember you will need to base your calculations on your Upload speeds which are far slower that Download speeds!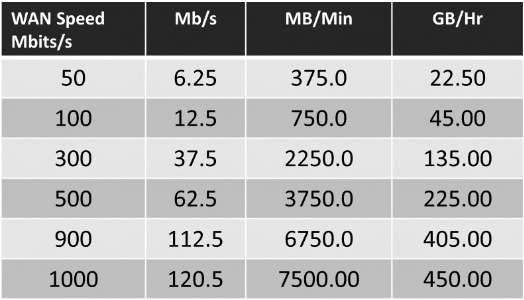 Which cloud provider should we choose for cloud migration?
Initially it might easier to choose a single cloud provider because it simpler! However overtime many organisations are beginning to realise that having all your eggs in one basket might not be the smartest or most affordable method for storing cloud data. There are things to consider that can severely impact the predicted costs of storing data in the cloud and two of the most common are Egress Charges and Ingress Charges.
Egress Charges – The are additional charges that cloud providers levy on customers who move data out of the cloud on top of your cloud storage costs.
Ingress Charges – The are additional charges that cloud providers levy on customers who move data into the cloud again on top of your cloud storage costs.
We mentioned in the beginning that software tools can easily identify the types of data and information being created and using these reports will greatly help in choosing the right fit cloud partner.
At Fortuna Data we provide a variety of cloud storage from a number of cloud vendors, so we can determine the right fit for an organisation.