Archiving Software
Protecting Long Term Data
Read our article on Archiving Software enterprise archiving software for long term digital preservation.
At Fortuna we provide a selection of enterprise archiving software specifically designed for long term digital preservation. It provides business with a solution to efficiently archive and manage terabytes to petabytes of unstructured data, whilst ensuring data availability remains uncompromised. With an impressive array of features and functionality that boasts an intuitive and user-friendly interface, catering to diverse use cases, including long-term archiving, digital preservation, project archiving, and seamless data migration to the most cost-efficient storage tier.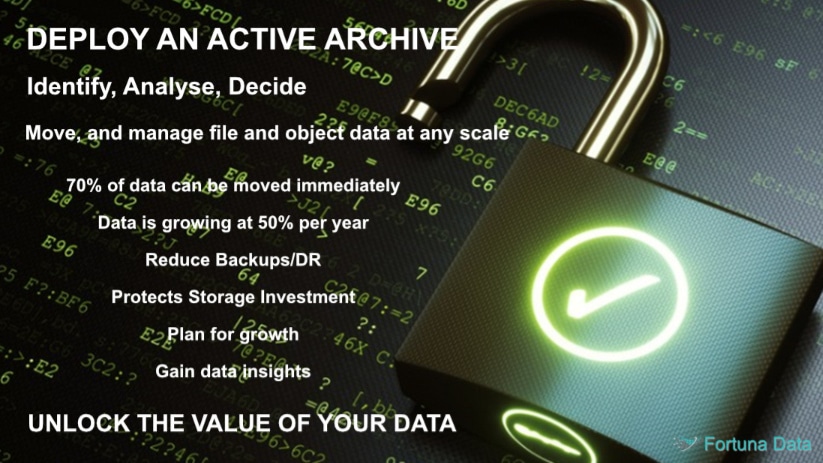 In today's data-centric society, there are multiple enterprises with large and vital datasets that are rapidly expanding. To handle this information, many organisations store both active and inactive content on a costly Primary Tier of storage designed for active data. Surprisingly, 80 percent of this data is inactive, causing a significant mismatch with the appropriate storage tier and resulting in millions of dollars in needless expenses each year. Though a cheaper storage option is available, current methods for transferring data are intricate, expensive, and fail to adequately safeguard the migrated data while also neglecting crucial workflows needed by these companies.
Read the full archiving software article here.