Hyperconverged Infrastructure Solution
VMware vSAN is a software defined storage solution that supports a hyperconverged infrastructure (HCI). vSAN is fully integrated with VMware vSphere, as a distributed layer of software within the ESXi hypervisor.
Aggregate local or direct-attached data storage, VMware vSAN creates a single storage pool shared across all hosts in the cluster. With vSAN you have a choice of creating a hybrid vSAN cluster using both HDD's and Flash storage. Flash is used as a cache tier and HDD's for capacity. The other choice is all-flash storage that is used for both cache and performance tiering. Both provide a highly resilient shared storage pool designed for the software-defined data centre (SDDC).
By eliminating the need for external shared storage, VMware vSAN deliveries simple storage configuration through Storage Policy-Based Management (SPBM). Using virtual machine (VM) storage policies, defines storage requirements and capabilities, that automatically align storage policies to workloads.
Why VMware vSAN?
IT in business today needs to evolve to enable businesses to stay competitive in a challenging and uncertain world. As businesses grow, IT needs to be agile and flexible in order to move toward a cloud operating model to gain the speed, agility and cost advantages of the public cloud within their data centre.
VMware vSAN is the first step for many businesses is to adopt hyperconverged infrastructure, extending the benefits of a cloud operational model to storage while using existing tools and processes. HCI increases agility, future-proofs infrastructure and lowers storage costs.
VMware's industry leading HCI software stack consists of vSphere for compute virtualisation, vSAN, vSphere integrated storage, and vCenter for virtual infrastructure management. VMware vSAN HCI is configurable, and seamlessly integrates with VMware NSX™ to provide more secure network virtualisation and/or vRealize Suite™ for advanced hybrid cloud management capabilities.
VMware vSAN is the leading HCI stack consisting of VMware vSphere® for compute virtualisation, VMware vSAN™ for storage integrated with vSphere, and VMware vCenter® for virtual infrastructure management.
VMware vSAN has native services with six of the top cloud providers: Amazon, Microsoft, Google, IBM, Alibaba and Oracle.
VMware vSAN enables a business for growth through:
Seamless evolution – vSAN is integrated with vSphere and requires no new tools.
Industry-leading flexibility – The vSAN ecosystem empowers you to run HCI on certified solutions with Lenovo Thinksystem VX.
Multi-cloud capabilities – VMware vSAN provides you with consistent operations from
Edge to core to cloud, with intrinsic security throughout.
VMware vSAN is a hyperconverged infrastructure for the data centre, edge or cloud supporting up to 64 nodes per cluster. Designed to be scalable and flexible VMware vSAN is designed for the following applications:
Business Critical Applications – delivery up to 150K IOPS per node
Virtual Desktop Infrastructure (VDI) – Able to support up to 200 VDI sessions per node and provide 150K IOPS
Remote and Branch Offices – Remotely monitor and deliver IT resources from the data centre
Disaster Recovery – Orchestrate and automate recovery by combining VMware Site Recovery Manager and vSphere Replication all from the data centre
Lenovo ThinkAgile VX – VMware vSAN HCI Solution
Lenovo ThinkAgile VX Series Certified Nodes and appliances eliminate basic issues that your IT team should never have to worry about. With Lenovo ThinkAgile VX Series, all hardware is fully validated and integrated. The components of your hyperconverged solution are certified right down to the firmware on the drives and HBAs, to eliminate worries that firmware upgrades might break compliance. ThinkAgile VX Certified Nodes and appliances are certified with VMware vSAN. vSAN SW licenses can be obtained separately.
Getting started
Get up and running quickly with purpose-built VMware vSAN integrated systems from ourselves a fully accredited and certified Lenovo DCG partner. The systems come fully ready to run and offer consistent, end-to-end customer support no matter whom you call.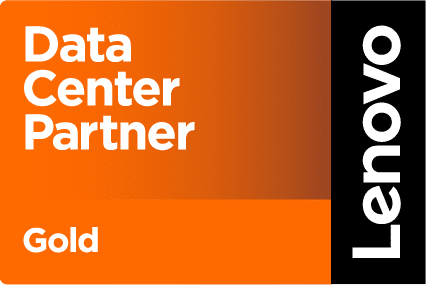 Pre-validated software updates delivered on a predictable schedule enable you to benefit from continuous innovation available from VMware.
Lenovo ThinkAgile VX are built with certified hardware components that allow businesses to deploy solutions quickly and easily. ThinkAgile VX Certified Nodes are available in multiple form factors. Each certified node contains vSAN-certified components and vSAN-certified firmware to provide the simplest way to bring a new VMware hyperconverged environment online.
Key Benefits
Simplicity: Lenovo XClarity extension integrates with Windows Admin Center from Microsoft, providing a unified single-pane-of-glass simple management experience across infrastructure, virtual machines, software, and hardware.
Flexibility: ThinkAgile VX Nodes offer a wide range of processor, memory, and storage options to provide the maximum flexibility for customizing your infrastructure.
Faster time to value: In traditional IT, a solution is designed, tested, implemented, and maintained requiring significant time and energy. With HCI, this burden has been transferred to the solution provider. VMware helps to solve the storage challenge and VMware vSAN solutions to ensure robust and viable platforms.
Lenovo ThinkAgile VX Certified Nodes are designed for deploying industry-leading Hyper-Converged Infrastructure (HCI) software from VMware on Lenovo enterprise platforms that feature the second generation of the Intel Xeon Processor Scalable family (Xeon SP Gen 2). They deliver fully validated and integrated Lenovo hardware and firmware that is certified with VMware software and preloaded with the VMware ESXi hypervisor. VMware offers a unique, software-defined approach to hyper convergence, leveraging the hypervisor to deliver compute, storage and management in a tightly integrated software stack.
All Lenovo solutions https://www.lenovofiles.com/3dtours/products/
If you would like to know more about the Lenovo ThinkAgile MX solution please call us on 01256 331614 or email solutions@fortunadata.com